Leo A. Paquette (1934–2019)
Dr. Leo A. Paquette (PhD '59) passed away on January 21, 2019.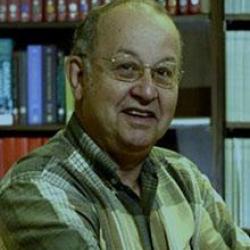 Dr. Leo A. Paquette, PhD, 84, of Columbus, Ohio, born in Worcester, Massachusetts on July 15, 1934, passed away on January 21, 2019 after a prolonged, courageous battle with Parkinson's Disease.
Leo was Professor Emeritus of Organic Chemistry at The Ohio State University. He received his B.S. degree from Holy Cross College in 1956 and his PhD is Organic Chemistry from the Massachusetts Institute of Technology (MIT) in 1959. He joined the faculty at the Ohio State University in 1963, after serving as a Research Associate at the Upjohn Company.
Leo was a member of the National Academy of Sciences since 1984, and a visiting professor at institutions across the United States and Europe. He served as an advisor for committees of the National Institute of Health and the National Science Foundation, and has been a member of the editorial board of numerous publications. Leo's other honors include Sloan Fellow, Guggenheim Fellow, and ACS Award for Creative Work in Synthetic Organic Chemistry, just to name a few.
Leo's prolific career has resulted in remarkable contributions to numerous areas in the broad field of organic chemistry, as evidenced by his authoring of more than 1200 papers, 38 book chapters, and 17 books. In the field of hydrocarbon chemistry, Dr. Paquette is best known for achieving the first total synthesis of the Platonic solid dodecahedrane in 1982, which still stands as one of the landmark achievements in the history of organic synthesis and hydrocarbon chemistry.
In addition to his career, he enjoyed vacationing with his family, outdoor activities such as hiking, skiing, and exploring the country property. He also enjoyed playing softball and table tennis with his students. Survived by his wife of 61 years, Estelle; and his five children, Dr. Ronald (Anne) Paquette, Donna (John) Swartz, Susan (Dr. Joseph) Thomas, Linda (Craig) Wallace and Lisa Paquette; as well as 13 grandchildren, Isabelle Paquette, Camille Paquette, John (Kristen) Swartz, Matthew Swartz, Father Daniel Swartz, Maria Swartz, Joseph (Sarah) Thomas, Nicholas Thomas, Andrea Thomas, Maria (Tim) Harrigan, Samantha (Dan) Sharpe, Jennifer Wallace and Andrew Wallace; and five great grandchildren. He is preceded in death by his parents Armand and Clarice, and survived by his brothers, Roland and Francis (Aura); and his sister, Lorraine Willey; and many nieces and nephews.
Thanks to our wonderful, supportive family, to all the caregivers from Always Neighbors, and nurses LaDonna Smith and Melissa Burton. In lieu of flowers, donations may be made to St. Timothy Church, OhioHealth Hospice, Parkinson's Foundation Ohio or the Paquette Faculty Research Fund at The Ohio State University.
This obituary originally appeared in The Columbus Dispatch.