Two Chemistry Alums running for candidacy in the 2018 ACS National Election
Katherine Lee (PhD '96) and Thomas Gilbert (PhD '71) are running for ACS District I Director and President, respectively.
This fall, ballots will be distributed to all members of the American Chemical Society as they prepare to vote in the 2018 National Election for the President-Elect 2019, District Directors for I and V, and Directors-at-Large, 2019-2021.
The Department of Chemistry is proud to have two of its alumni, Dr. Thomas R. Gilbert (PhD '71) and Dr. Katherine L. Lee (PhD '96) in the running for the positions of President and District I Director, respectively:
Thomas R. Gilbert is a candidate for President-Elect of the American Chemical Society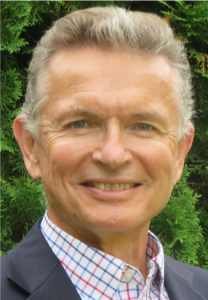 "One of my earliest memories of MIT was working as a TA with undergrad chemistry majors in their lab courses. I was impressed by these chemists-in-training: they were very bright, highly motivated, and many had insatiable curiosities about how and why the chemical reactions they performed happened and how the instruments in their labs worked. My career as a chemical educator has largely been spent developing ways to inspire this level of curiosity and engagement in the students I've taught. It hasn't always been easy, and some non-majors audiences are more difficult to inspire than others, though teaching general chemistry to engineering majors in Northeastern' s Honors Program is a favorite assignment of mine because so many of them have a native curiosity about how things work that reminds me of the undergrads I knew at MIT.
I also remember the many connections MIT faculty and their students had with industrial chemists, particularly with those working at start-ups and in emerging technologies outside the traditional boundaries of chemistry. Clearly these connections were valuable to the companies involved and to the economic vitality of the region, but I have come to appreciate their positive impact on students' education: broadening their research experiences and skill sets while they learned about alternative career paths and increased their own career options.
I believe that the American Chemical Society, with its strong industrial base and associations with large corporations and small chemical businesses, should create a national network of industrial partners supporting experiential education for students from colleges and universities across the country. If I am elected ACS President, I will work to make industrial research opportunities such as those that have enriched the educational experiences of MIT students for generations a national model.
If you support this endeavor and are an ACS member, I hope you will consider voting for me in the ACS election this October. For more information about it and other items on my presidential to-do list, please visit my campaign website: bit.ly/ThomasGilbertACS."
Katherine L. Lee is a candidate for ACS District I Director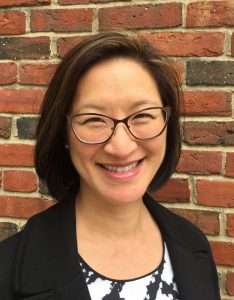 "At MIT, as a graduate student with Rick Danheiser, I learned to be scientifically curious, to apply creativity as well as perseverance in my research, and to build relationships with my colleagues
To expand my scientific horizons as a graduate student, I would often ask fellow graduate students taking NMRs in the Spectroscopy Lab at MIT what they were working on, as well as take advantage of more obvious opportunities such as Danheiser Group Meetings and the scientifically diverse, outstanding seminar speakers who came to lecture at MIT. I think we all can appreciate how elegant a proposed retrosynthesis may look on paper and how chemistry in real life often presents synthetic challenges. It takes belief in oneself, persistence, the willingness to go back and bring up more starting material (!) and creativity to deal with the hurdles that emerge. Looking back on my years at MIT, I truly value the friendships I made. We helped each other as scientists as we progressed towards earning our degrees, and we bonded as well on the volleyball court and at The Muddy and other venues.
I draw upon all these experiences in my career as a medicinal chemist at Pfizer. I aim to be the expert in the science of my own projects while influencing programs across our portfolio and proposing ideas for new projects: scientific curiosity serves me well here. As for creativity and perseverance, original research is challenging: we apply our chemistry knowledge, working with colleagues in biology and other disciplines on novel biological mechanisms, to discover new drugs to treat diseases in inflammation and immunology. The people skills I learned at MIT — to work well with others and build trust as a scientist, colleague and leader — have been very important in my career. I feel fortunate to have fellow students and professors from my days at MIT, over 20 years ago, as my friends even now.
I would like to thank the MIT chemistry community for fostering a scientifically rich, positive, collegial culture. As I have gained experience in my career, I have grown more and more to appreciate how much my experience at MIT means to me. I am proud to be a MIT Ph.D. in Organic Chemistry.
As a candidate for ACS District I Director, much of who I am as a scientist and leader is a result of my education and experiences at MIT. To learn more, see my candidate statement in C&E News http://cenm.ag/katherine-l-lee or my website https://katherineleedistrictone.blogspot.com/
I would appreciate your vote in the upcoming ACS election. Ballots will be sent via email by the ACS on October 1. Thank you for your consideration."