2019 in Review: Chemistry Alliance for Diversity and Inclusion
CADI seeks to support the success of underrepresented and underserved chemists at MIT.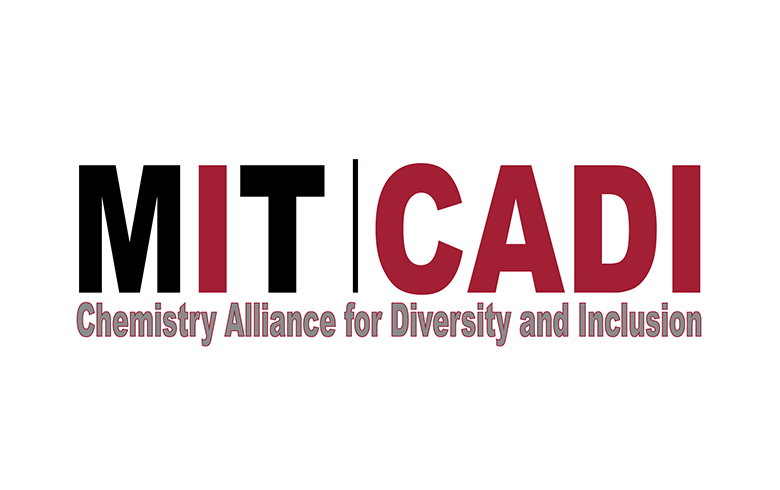 Founded in 2018, Chemistry Alliance for Diversity and Inclusion (CADI) seeks to support the success of underrepresented and underserved chemists at MIT to ensure that our campus has safe, inclusive, and supportive environments to encourage success. CADI is dedicated to both enriching the experiences in the department and assisting individuals to fully realize their potential in their academic and professional pursuits in chemistry.
CADI seeks to:
Facilitate a space for individuals to engage in meaningful and difficult conversations about the current state of our department and chemical sciences in general through workshops and social events
Offer resources and guidance to help individuals throughout their MIT experience by connecting individuals to various offices and student organizations throughout MIT and the greater Boston area
Host professional development events that will expose students to connections and provide advice for underrepresented individuals in navigating their careers within the greater scientific community
Assist students applying for the PhD program in Chemistry here at MIT through application support and mentorship
In CADI's second year, we expanded as a student group by welcoming new members that support CADI's goals and developing and executing new programming. In 2019, CADI hosted numerous events ranging from professional development to arts and crafts, collaborating both with other student groups within the department and other resources at MIT, such as  SPXCE.
In keeping with our mission of facilitating spaces for meaningful conversations, CADI with Women in Chemistry (WIC) developed and staffed the affinity-based break room during visit weekend. This space was intended to facilitate connections between potential incoming graduate students and current graduate students with similar experiences. Additionally, CADI co-hosted a lunch workshop with Women in Chemistry (WIC) to facilitate a conversation about intersectionality and how we as a department can be more inclusive. This event has set the stage to continue to have these difficult, but important, conversations.
In collaboration with WIC, CADI also co-hosted the first MIT Chemistry Poster Symposium in 2019. This symposium showcased current graduate students' research and gave them an opportunity to receive feedback before presenting outside of the department. The feedback was given by various postdocs from the department that generously volunteered their time and expertise. This event had an attendance of over 100 people from the department. It was incredible to see the department come together to learn about the groundbreaking work our graduate students are pursuing.
To strengthen the culture of mentorship, CADI worked closely with the Chemistry Education office to assist with the second iteration of the Chemistry Application Mentor Program (CAMP). We brought together current graduate students to read the application materials of dozens of individuals from diverse backgrounds and provide constructive feedback to strengthen their applications. Additionally, during the MIT ACCESS weekend, we hosted "Conversations with CADI" to have informal conversations with the underrepresented minority undergraduates from all around the country that were visiting MIT to explore graduate school in chemistry.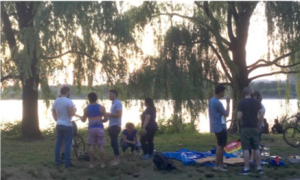 CADI also believes in facilitating a space that supports their members to build community. This began with a karaoke night at the Thirsty Ear pub on campus, featuring a space to connect with individuals throughout the department In the summer,  CADI hosted events such as CADI kickback that took students across the river to enjoy an outdoor picnic with colleagues and friends. Additionally, CADI hosted the first ever LGBTQ+ event in the MIT chemistry department, paving the way for more spaces for members of the LGBTQ+ chemistry community and allies to discuss their experiences and build community. CADI also hosted the annual Winter Craft event, now a tradition, which allows students to express their artistic side and create winter-themed crafts while enjoying some snacks and beverages. Finally, and maybe the biggest event of the year for the department, CADI teamed up with the other chemistry student groups to host the first ever Final Call Before Fall welcoming event! This BBQ had incredible turnout and brought people from all parts of the department to say goodbye to summer.
So far CADI has seen great participation and support from students and postdocs within the Chemistry Department and the group looks forward to even more CADI events and collaborations in 2020!