On June 30, 2022, the Department of Chemistry will pause research for #ShutDownChem, a morning of education, action, and healing, culminating in an address from a soon-to-be-announced keynote speaker.
All members of the MIT Chemistry community, including students, post-doctoral researchers, faculty, and staff, are encouraged to join the in-person event. Participants will have space to reflect on the history of anti-Black violence and racism, discuss our intersectional identities, and learn how we can create a Black-inclusive lab space. 

This event stems from the June 2020 Strike for Black Lives, which included a movement to shut down academic spaces to take actions that center Black lives and agitate for change in our communities. 
To learn more about the national #ShutDownSTEM movement, please visit https://www.shutdownstem.com/
ShutDownChem 2022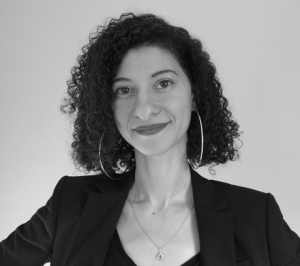 The event will be held from 9:00AM – 2:30PM on Thursday, June 30, and will feature facilitated discussions, a luncheon, and a seminar from keynote speaker, Chanda Prescod-Weinstein.
Chanda Prescod-Weinstein is an Assistant Professor of Physics and Core Faculty Member in Women's and Gender Studies at the University of New Hampshire. Using ideas from both physics and astronomy, she responds to deep questions about how everything in the universe got to be the way it is. She was named as one of 10 people who helped shape science in 2020 by Nature, was recognized by Essence Magazine as one of 15 Black Women Who Are Paving the Way in STEM and Breaking Barriers, and recently published The Disordered Cosmos: A Journey into Dark Matter, Spacetime, and Dreams Deferred.
Download a PDF of the 2022 ShutDownChem Itinerary here.
Download a brochure for the event here.