Drug Discovery Career Culminates in Quest for New TB Treatments
Chemistry Alum Nader Fotouhi PhD '88 was featured in the March/April version of MIT News Magazine.
When a headhunter phoned Nader Fotouhi PhD '88 six years ago about an opportunity with a nonprofit tuberculosis drug developer called TB Alliance, he said he was the wrong person for the job.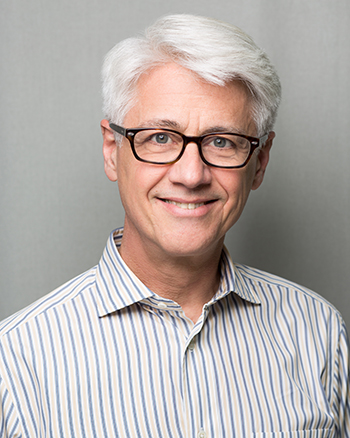 Fotouhi had recently retired from the multinational health care company Hoffman–La Roche after a long career in drug discovery and development, but he had never worked with anti-infectives. His curiosity was piqued by the new opportunity, however, and he began researching the disease.
What he found alarmed him.
"I literally couldn't stop reading and learning about TB, the devastation, and the number of people who were dying each year," recalls Fotouhi. "It's just a horrible disease, and it's mostly affecting poor people." A global airborne disease and the leading infectious cause of death worldwide, according to the World Health Organization, tuberculosis kills an estimated 1.5 million people a year, with about 500,000 suffering from drug-resistant forms.
Fotouhi accepted the job. And as TB Alliance's chief scientific officer, he has helped the nonprofit, which is headquartered in New York City and South Africa, establish a strong foundation of new drug candidates that, when used in the right combination, can be the basis of shorter, more effective treatments.
The antibiotics developed by TB Alliance include pretomanid, which was approved as part of a three-drug TB regimen in August by the Food and Drug Administration. It is only the third new anti-TB drug approved for use by the FDA in more than 40 years, as well as the first to be developed and registered by a nonprofit. The Alliance also has about 30 other projects in discovery and development.
"It's all about decision-making and doing the right projects—knowing when to stop and betting your money on things that could be productive and make it to the finish line," says Fotouhi. He credits the MIT chemistry department with teaching him how to think analytically, challenge himself, and ask the right questions before seeking answers.
"I realized there," he says, "that I can learn anything."
Current regimens for drug-resistant TB often require taking as many as 20 pills daily for up to two years, a routine many find difficult to complete. In contrast, pretomanid is approved for use with just two other medications over six months. Ongoing research could further speed and simplify treatment, Fotouhi says.
"If we can one day shorten it to three months and only three pills a day, that significantly reduces the burden," he says.